2014.11.13 "Moon is Following Me Home" is inspired by a full moon over the bay area on October 8th, 2014.
It takes the moon about 27.3 days to travel it's complete orbit around the earth and it's moon phase cycle is 29.53 days. With the months being 28 to 31 days long it makes the Full Moon and New Moon fall on a different day of the month every year and rather difficult to keep track of.
Being a "moon-child" I have always had a close relationship with the moon… for she is my conquerer. Her light pierces the darkness in this world and serves as a beacon for all the lost and the lonely.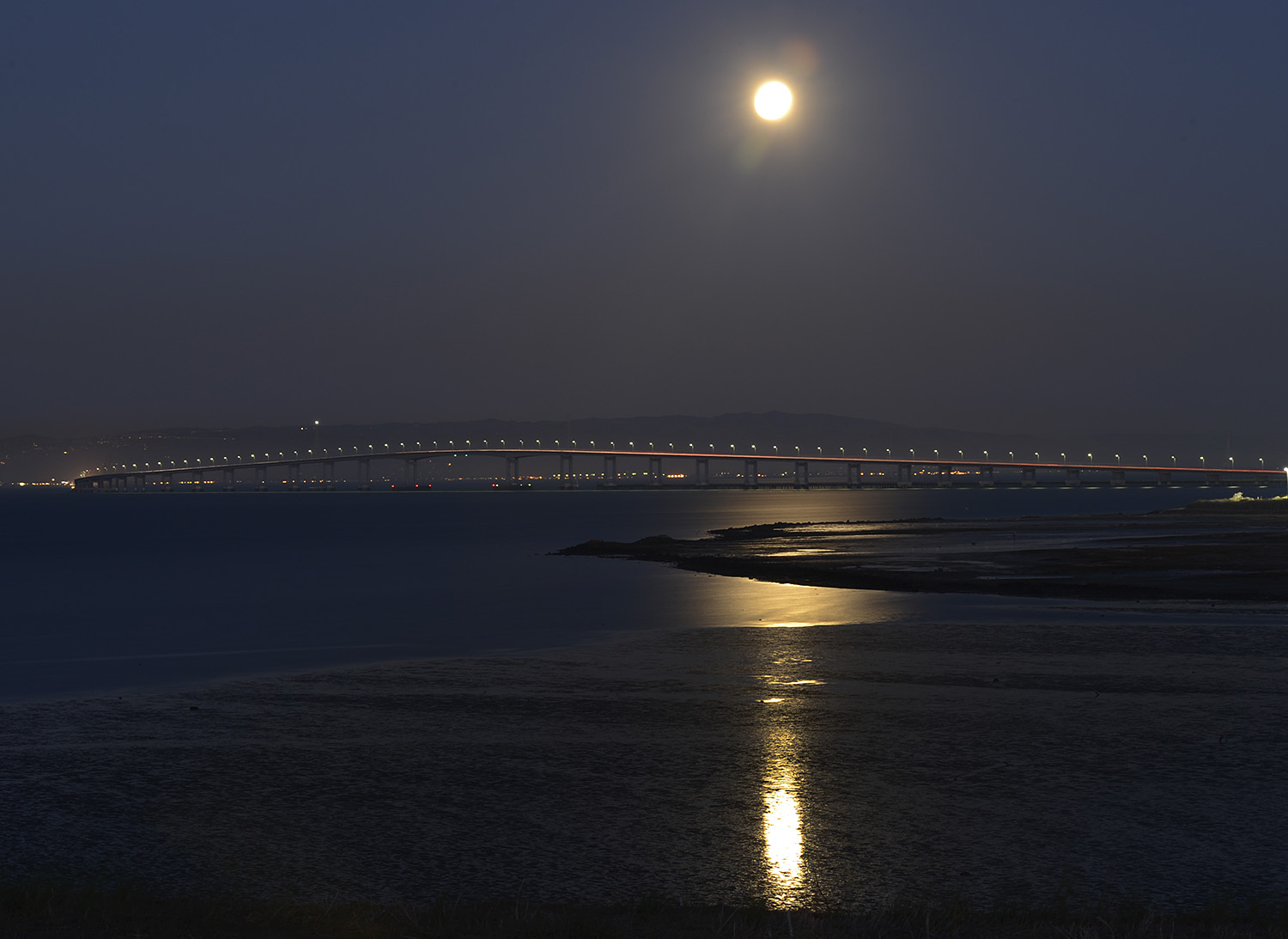 Moon Song - P. Griffin

Followed your road till the sky ran out
Followed your love till love was in doubt
Followed your love till it never really was at all
Feeling stupid and hollow
Now the moon's gonna follow me home

Waited for you till the snow fell down
Over my skin like a thin nightgown
Waited for you to never came around at all
Waited for you till they pulled the plug
Bartender emptied out his big tip jug
They swept all the floors
Vacuumed the rugs and went home

Drank all I can swallow
Now the moon's gonna follow me home

Time go easy on me tonight
I'm one of the lost sheep alright
Take what you must, take what you must
Of what I've lost as i have roamed
And let the moon follow me home

Followed your tears with a washing pail
Followed your story followed your tale
Followed you straight through the doors of your jail cell too
Followed your voice in the darkness soft
A wind came through and carried it off
Followed your love till it never really was at all



Drank all I could swallow
Now the moon's gonna follow me home



Drank all I could swallow
Now the moon's gonna follow me home